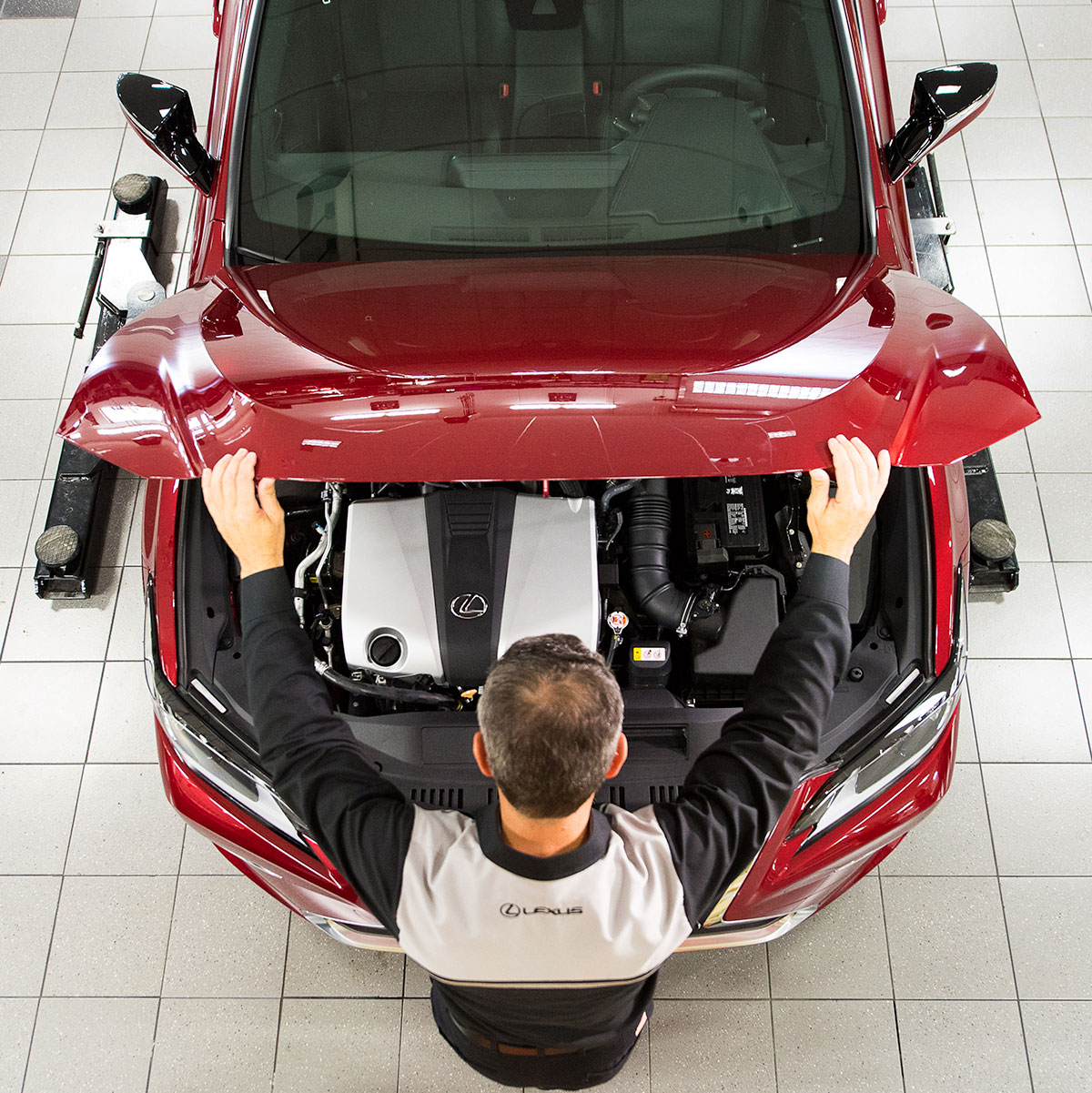 Hiring Automotive Service Technicians in Columbus, OH
Are you a motivated and experienced mechanic considering a career move to a service department dedicated to customer service excellence, employee job satisfaction, and morale? If so, Our Lexus service department could be the opportunity that you seek as we are now hiring automotive service technicians! Continue reading about the service technician job vacancy, how we promote employee job satisfaction with excellent base pay and benefits, and apply today at Germain Lexus of Easton.
 Apply Now
Why Work at Germain Lexus of Easton?
Automotive service technicians at Germain Lexus of Easton receive the area's top base pay, an excellent benefits package, and work within a healthy organization culture invested in employee job satisfaction and morale. We ensure that our service technicians receive top base pay as we conduct regular job market research. We also invest in a competitive benefits package including health/dental insurance, retirement planning, and a robust time off allowance covering holidays, sick, and vacation. Our technicians work standard hours with weekday evenings and Sundays at home. As a Lexus service department invested in service excellence, we give our technicians the resources necessary for certified Lexus quality. New technicians receive paid on-the-job training beginning their first day. Technicians have access to the latest service equipment and receive routine training to stay updated with cutting-edge Lexus technologies and technical service standards. New technicians work alongside veteran technicians serving as mentors, supporting job success, skills development, and career growth.
Service Technician Duties and Responsibilities
Service technicians are responsible for providing Lexus vehicles with routine maintenance and repairs according to factory-specified standards. Although most technician time is spent providing routine maintenance, technicians also perform more complex maintenance and in-depth inspections to diagnose problems.
Technicians receive work orders and complete services according to factory standards and the specified timelines. Technicians communicate with complementary departments while harboring healthy working relationships.
Technicians must understand historic vehicle service records and record accurate service data.
Technicians follow regulatory standards, procedures, and safety policies.
Apply to be a Service Technician at Germain Lexus of Easton
Are you ready to work at a Lexus service department invested in you? If yes, we welcome you to apply today at Germain Lexus of Easton! We are excited to review your application and arrange for a follow-up interview as our goals match.
  Apply Now
---
Complimentary Dealership Amenities
Genuine Lexus Parts & Accessories
Comfortable lounge area with coffee, snacks, TV, and WiFi
Loaner vehicles available by appointment or upon arrival
Lexus Master Certified Technicians
 Get Directions