SERVICE BY LEXUS
Synthetic Oil Change
$99.95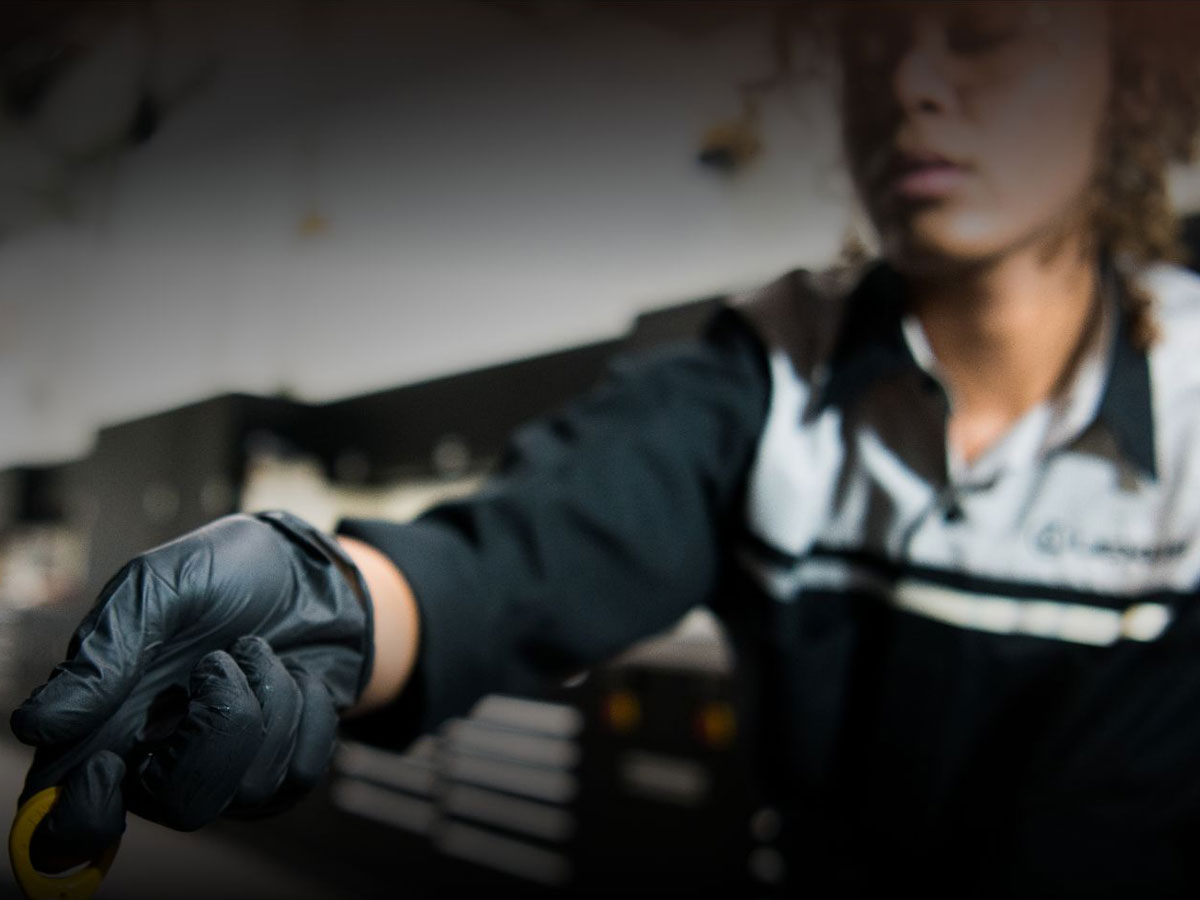 Synthetic Oil Change
$99.95
Includes new Lexus oil filter and synthetic oil change....More Info
Overview of Synthetic Engine Oil
Engine oil is a term used to describe the liquid lubricant that flows throughout the engine reducing friction. When friction is reduced, so is the heat that would otherwise lock up the engine's moving parts. Synthetic engine oil highlights the peak of modern engine oil innovation. Synthetic engine oil has additives and detergents that enhance performance as evidenced by improved lubrication, better engine heat regulation, extended oil change service interval, and resistance to sludge formation. In short, synthetic engine oil generally performs better but has a slightly higher price versus conventional. At Germain Lexus of Easton, we have calculated the cost-benefit analysis, and the marginal cost increase for engine oil is negligible compared to the vast benefits that your Lexus car or SUV receives.
Warning Signs of Contaminated Synthetic Engine Oil
Even though synthetic and conventional engine oil has impressive performance and extended service life, it will eventually start breaking down. When Synthetic Engine Oil loses viscosity, it will no longer function properly keeping the engine's moving parts lubricated. Without proper lubrication, it is likely that you will start experiencing one or more of the following warning signs of contaminated synthetic engine oil:
Oil is dirty and dark in appearance
You have driven beyond the recommended maintenance interval
You have driven beyond the mileage sticker from the previous Oil Change Service
The engine is noisy or knocking
Darker than usual exhaust smoke
Engine oil odor in the cabin
Change engine oil light comes on
Oil is low and requires topping off
Engine stalling
Engine overheating
Oil Change Service in Columbus, OH
If you are experiencing one or more of the warning signs of contaminated synthetic engine oil, it is essential to remove the old oil that has lost viscosity and replace it with fresh oil. Schedule service today at Germain Lexus of Easton service center , and we will assign your service to one of our Lexus Master Certified Technicians that will remove the old engine oil and filter. Replacing your old oil with new synthetic oil and filter to restore your vehicle to factory specifications. Germain Lexus of Easton is conveniently located in the Columbus metropolitan area near Canal Winchester, Reynoldsburg, and New Albany, Ohio.
Complimentary Dealership Amenities
Genuine Lexus Parts & Accessories
Comfortable lounge area with coffee, snacks, TV, and WiFi
Loaner vehicles available by appointment or upon arrival
Lexus Master Certified Technicians
Germain Lexus of Easton

4130 MORSE CROSSING
COLUMBUS, OH 43219