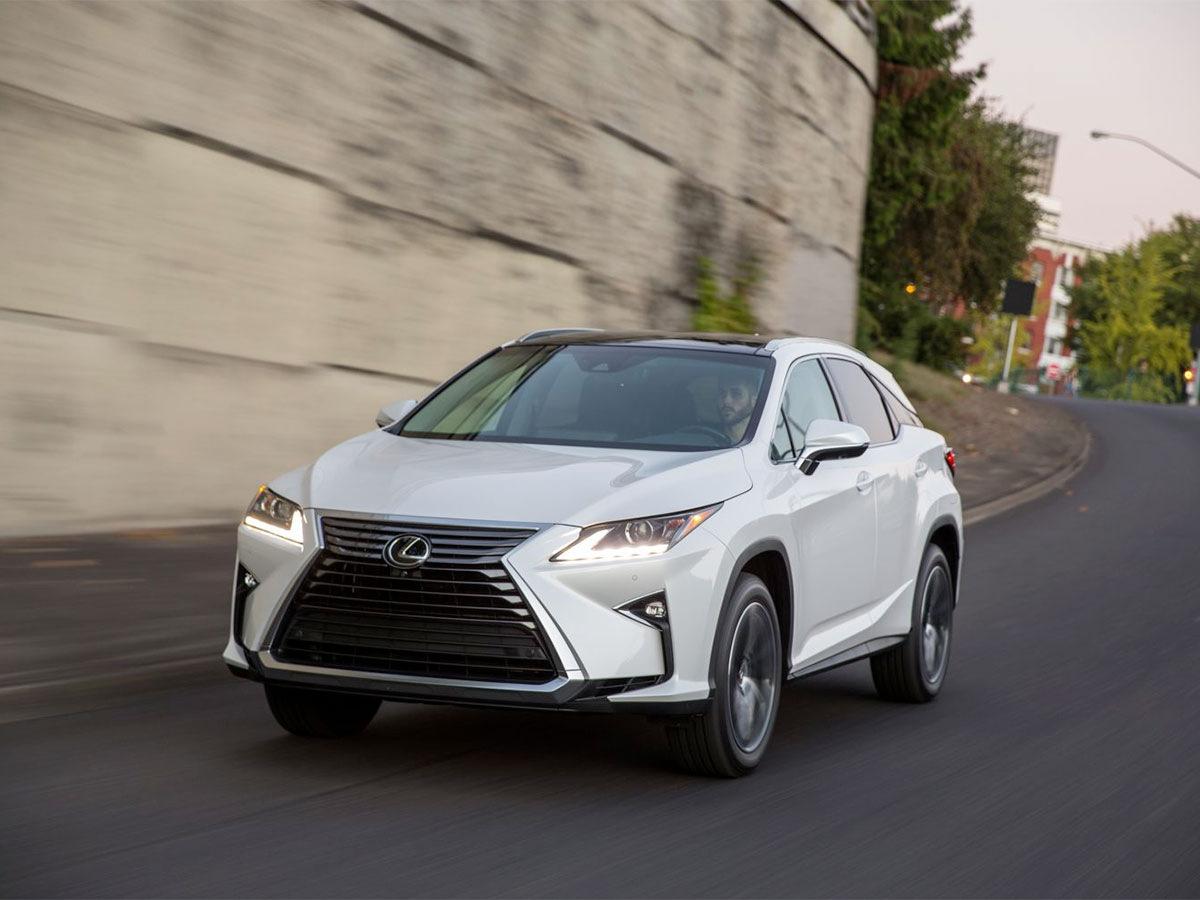 Germain Lexus of Easton RX 350 Service
Your luxury crossover deserves the highest level of care. When you are in Easton, OH or the surrounding areas, you can depend on Germain Lexus of Easton to provide you with Lexus RX 350 service. This ensures that your performance is spot-on regardless of where your adventures take you throughout Ohio and beyond. Plus, our service center can accommodate any services or repairs that you need to get you back on the road quickly.
  Schedule Service
  Service Specials
Why schedule service?
Things can happen to your RX 350 over time. The oil will get dirty because of constantly circulating around the engine. Air filters will get clogged because of having to filter toxins from the air. Tires will start to unevenly wear. You don't want to encounter problems that could result in higher fuel spending, poor performance, or even costly repairs. As such, it makes sense to schedule a Lexus RX 350 service to ensure that your crossover gets all of the attention that it needs. Following the recommended preventative maintenance schedule will keep your vehicle running for longer.
What Lexus RX 350 Service Entails
A Lexus RX 350 service can vary based on the number of miles you have on your crossover. It is tailored to meet the needs of your vehicle. You can expect a full oil change as well as the topping off of such fluids as transmission, brake, and even windshield washer fluid. Then, we'll check the quality of your filters, including air and fuel. Depending on the age of your tires, we will recommend a tire rotation to ensure that you maintain even tread as you drive. Our technicians will make other recommendations of service, too, once we see more of what's happening under the hood.
Choosing Germain Lexus of Easton
At Germain Lexus of Easton, we're here to provide you a high level of service to ensure your vehicle is well cared for. We employ Lexus Master Certified technicians to ensure that all aspects of service are handled with the utmost care. We can identify problems quickly and offer recommendations for services and repairs. Additionally, we have genuine Lexus parts and accessories to maintain the warranty while delivering peace of mind.
Scheduling Your Service Appointment at Germain Lexus
Scheduling a service with us in Columbus, New Albany, Canal Winchester, Reynoldsburg, or anywhere else in the surrounding area has never been easier. Call us or make your appointment online. We have convenient times throughout the week so that we can accommodate your busy schedule. While you wait for our technicians to complete the service, you can enjoy our lounge area complete with WiFi, TV, snacks, and coffee. Should you be unable to wait, we have complimentary loaner vehicles for you to use. Make your appointment now to ensure that you're taking good care of your Lexus RX 350. 
  Schedule Service
Complimentary Dealership Amenities
Genuine Lexus Parts & Accessories
Comfortable lounge area with coffee, snacks, TV, and WiFi
Loaner vehicles available by appointment or upon arrival
Lexus Master Certified Technicians
 Get Directions
Hours
Monday

7:00 am - 6:00 pm

Tuesday

7:00 am - 6:00 pm

Wednesday

7:00 am - 6:00 pm

Thursday

7:00 am - 6:00 pm

Friday

7:00 am - 6:00 pm

Saturday

8:00 am - 4:00 pm

Sunday

Closed