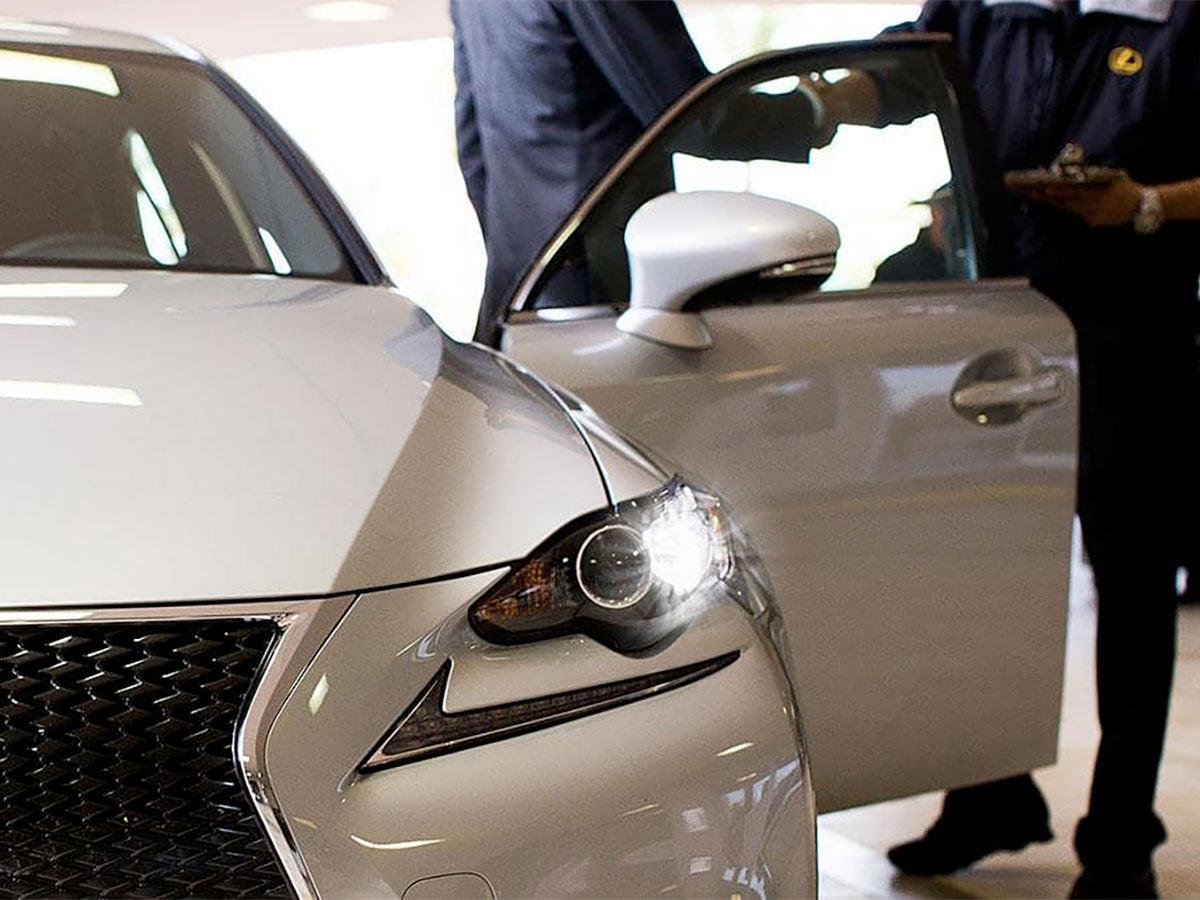 Rear Axle Repair or Replacement
It's important to know when your vehicle is showing signs of trouble. Owning a Lexus, you like to think that it's high quality exempts it from trouble, but we all know better. Your Lexus will undergo wear just like any vehicle, and one bit of wear is more dangerous than many people realize. The rear axle is susceptible to failure, and you must know how to deal with this issue before it arises.
Signs of Trouble
The rear axle is the key piece that causes the rear wheels to turn. To call it fundamental to the function of the vehicle is an understatement. The axle is not a single component. Several things are working together, and there are different issues that can arise with a rear axle.
The first sign of trouble is a fluid leak. The axle has lubricating grease that keeps it spinning smoothly. If this leaks, you're in trouble. Similarly, the rear differential is part of the axle assembly and has its own fluid. If you notice a substance leaking from this area in the vehicle, you need a repair.
The axle turns the wheel. Axle problems will cause the wheels to turn unevenly, and this leads to vibrations when you drive. They'll usually be worse when you speed up, slow down or turn. If the vibrations are present at all speeds, it's likely the axle.
Loud noises tend to be present with axle failure. It might be a clicking sound, but it can also be clunking or banging. If you hear these noises when you move, it's likely the axle. If you notice the vehicle struggling to move while hearing these noises, it's extra likely that the problem lies with the axle.
Repair and Replacement
Repair services are straightforward when it comes to axle work. The mechanic will diagnose the issue. Axles can bend (which usually requires replacement), or components can fail (like bearings). Sometimes, it's just a grease leak that needs a new gasket and replacement grease.
The conditions will vary, but what will be consistent is the process. The mechanics will identify the problem and let you know what steps are necessary to resolve it.
Come to Germain Lexus of Easton
In the Columbus area, your Lexus can get professional axle services at Germain Lexus of Easton. Our certified mechanics will diagnose the issue and get you on the path to resolution. You can have a reliable vehicle when you have access to great service. Schedule an appointment today!
Service Hours
Monday

7:00 am - 6:00 pm

Tuesday

7:00 am - 6:00 pm

Wednesday

7:00 am - 6:00 pm

Thursday

7:00 am - 6:00 pm

Friday

7:00 am - 6:00 pm

Saturday

8:00 am - 4:00 pm

Sunday

Closed