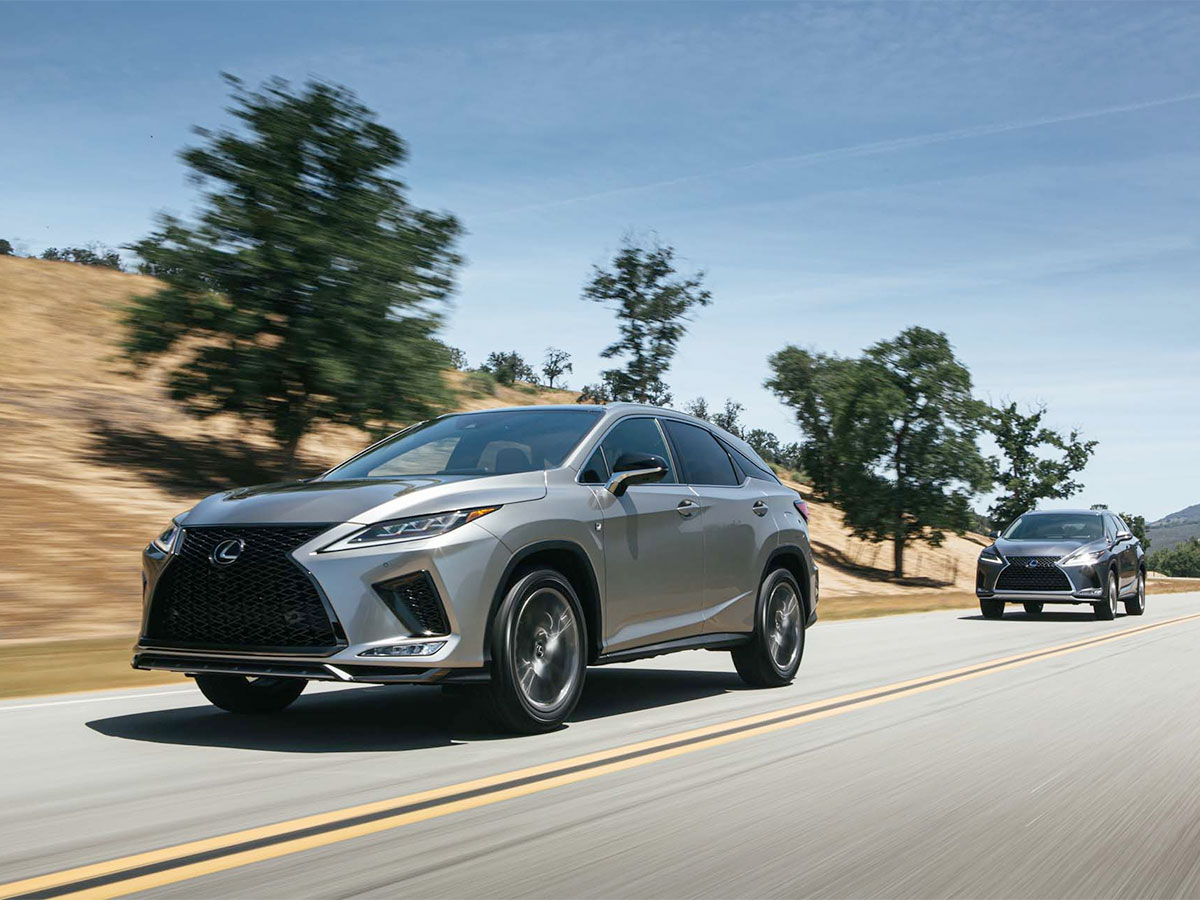 Certified Lexus Service Near New Albany
Your Lexus is a finely engineered and well-built car that is a lot of fun to drive around the greater Columbus, OH area. You need to ensure your car stays in top condition with regular Lexus service maintenance. Our certified technicians at Germain Lexus of Easton can give your car a full factory service and ensure it stays in great condition. Ohio has a lot of great roadways to travel and sites to see with your Lexus. You need to maintain it to keep it in great shape.
Following the Maintenance Intervals
Your car comes with a factory-recommended service interval. That means that the factory expects some standards with parts, fluids, and other items for continued good use. Some parts wear out faster than others, like brake pads. Our technicians will go over your car and ensure it is in good shape for continued use. We give it a full diagnostic and visual check, top off or replace old fluids, and replace any worn parts as needed. We have genuine Lexus OEM parts straight from the factory to ensure the best fit. You also get the best performance from your car.
Regularly Servicing Your Lexus
You need to maintain your Lexus to ensure it stays in good running condition and is safe to drive. Like all mechanical things, it has parts that will wear out over time. The factory put together the service recommendations based on common issues as you rack up the miles. The factory knows when you are most likely to need transmission service, for example. When done in time, that can help your transmission to last the life of your car. Other service intervals also help to ensure your car will last as long as possible and deliver the best fuel economy and performance.

Schedule Lexus Service Today
You can call our friendly staff and bring your car in as soon as today for your Lexus factory service. The service takes an hour or so, and we have a great lounge to keep you happy. It has free Wi-Fi, satellite TV, coffee and snacks. Local newspapers and magazines help keep you informed, while we get word done on your car. We also offer a free shuttle service that helps you get around Canal Winchester, New Albany, Reynoldsburg, OH, and other nearby communities. When we are done with your car, it will run like new again.
Service Hours
Monday

7:00 am - 6:00 pm

Tuesday

7:00 am - 6:00 pm

Wednesday

7:00 am - 6:00 pm

Thursday

7:00 am - 6:00 pm

Friday

7:00 am - 6:00 pm

Saturday

8:00 am - 4:00 pm

Sunday

Closed