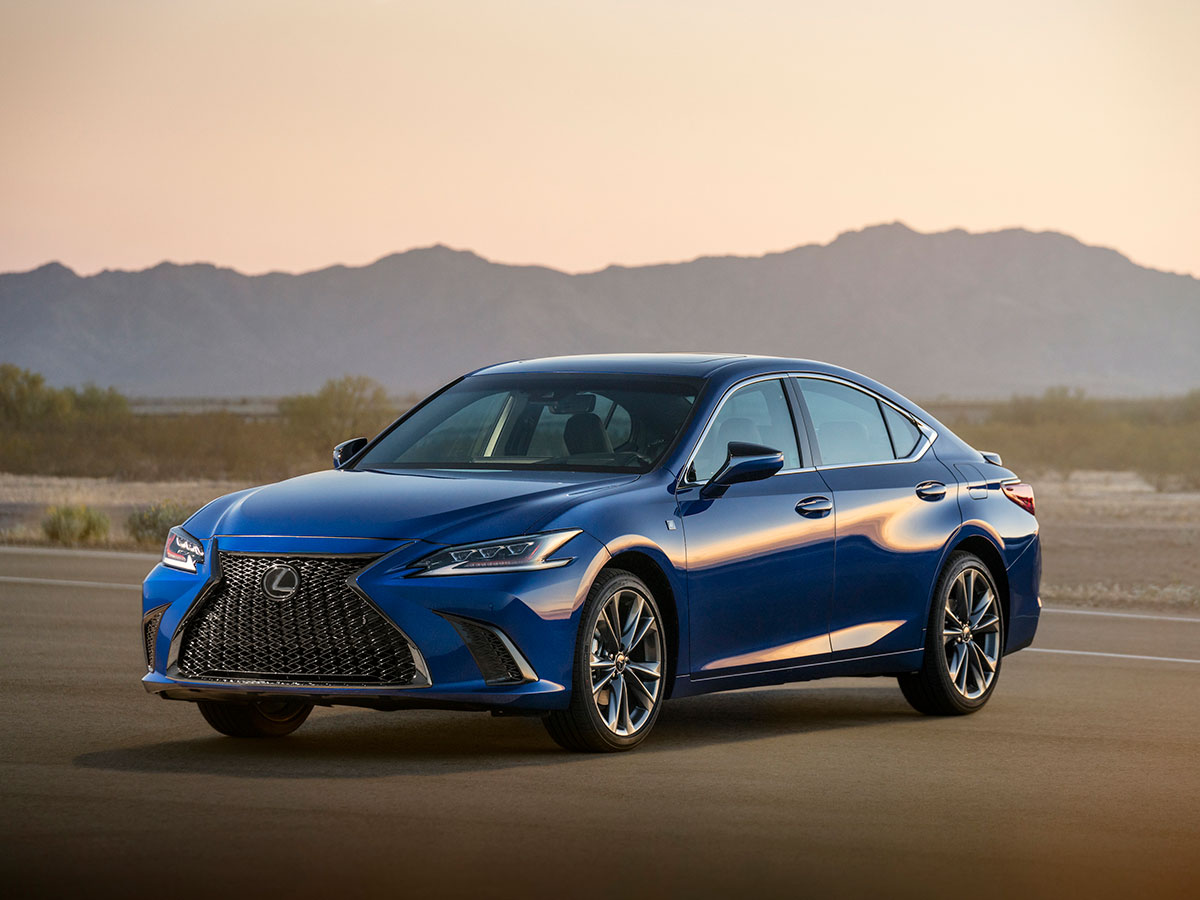 Germain Lexus of Easton ES 350 Service
Whether you're in Columbus or anywhere else in the neighboring area, you can rely on the Germain Lexus of Easton service center to assist you with your Lexus ES 350. It ensures that your vehicle is always running at the level that it needs to deliver performance and peace of mind.
  Schedule Service
  Service Specials
The Importance of Lexus ES 350 Service in Easton
A lot can happen with your Lexus ES 350 service in Columbus, Easton, and anywhere else you might live. As you drive, contaminants get into the oil, the fuel, and more. If you're not careful, these contaminants can cause added wear and tear on your vehicle. When this happens, you may end up with poor fuel efficiency, problems with the way your vehicle drives, and expensive repairs. With regularly scheduled services, you can prevent much of that from happening to your Lexus, regardless of trim level.
What Lexus Service Looks Like
The type of Lexus service that you need is going to greatly depend on how many miles you have on your odometer and what your driving conditions are on a day-to-day basis. If you do a lot of driving, it might be necessary to change your oil and have your tires rotated every three months. Then, you might also need to change air filters at least once a year. At Germain Lexus of Easton, we can provide recommendations on the services that are needed based on fluid levels and any issues that you may be having. It will ensure that you're taking good care of your Lexus so that it lasts for many years to come.
How to Know When You Need Service
Knowing when you need Lexus ES 350 service can be the hardest aspect of vehicle ownership. There's a suggested maintenance schedule in your owner's manual. Additionally, many residents of New Albany, Reynoldsburg, Canal Winchester, and the surrounding area depend on our technicians at Germain Lexus of Easton to identify when service is needed. We can run some diagnostics to determine if it's time for an oil change or any other service to get your Lexus back to running in peak condition.
Scheduling Lexus Service in Easton
At Germain Lexus of Easton, we have a premium service center to ensure that your Lexus ES 350 is in good hands. Our Lexus master certified technicians have the knowledge to work with your vehicle, diagnosing problems and providing all of the necessary services and repairs. While you wait for the services, you can enjoy our lounge area complete with coffee, snacks, TV, and free WiFi. Should you need it, we offer complimentary loaner vehicles if you cannot wait. We also have a complimentary car wash for you to use. Call for your service with us today!
  Schedule Service
Complimentary Dealership Amenities
Genuine Lexus Parts & Accessories
Comfortable lounge area with coffee, snacks, TV, and WiFi
Loaner vehicles available by appointment or upon arrival
Lexus Master Certified Technicians
 Get Directions
Hours
Monday

7:00 am - 6:00 pm

Tuesday

7:00 am - 6:00 pm

Wednesday

7:00 am - 6:00 pm

Thursday

7:00 am - 6:00 pm

Friday

7:00 am - 6:00 pm

Saturday

8:00 am - 4:00 pm

Sunday

Closed