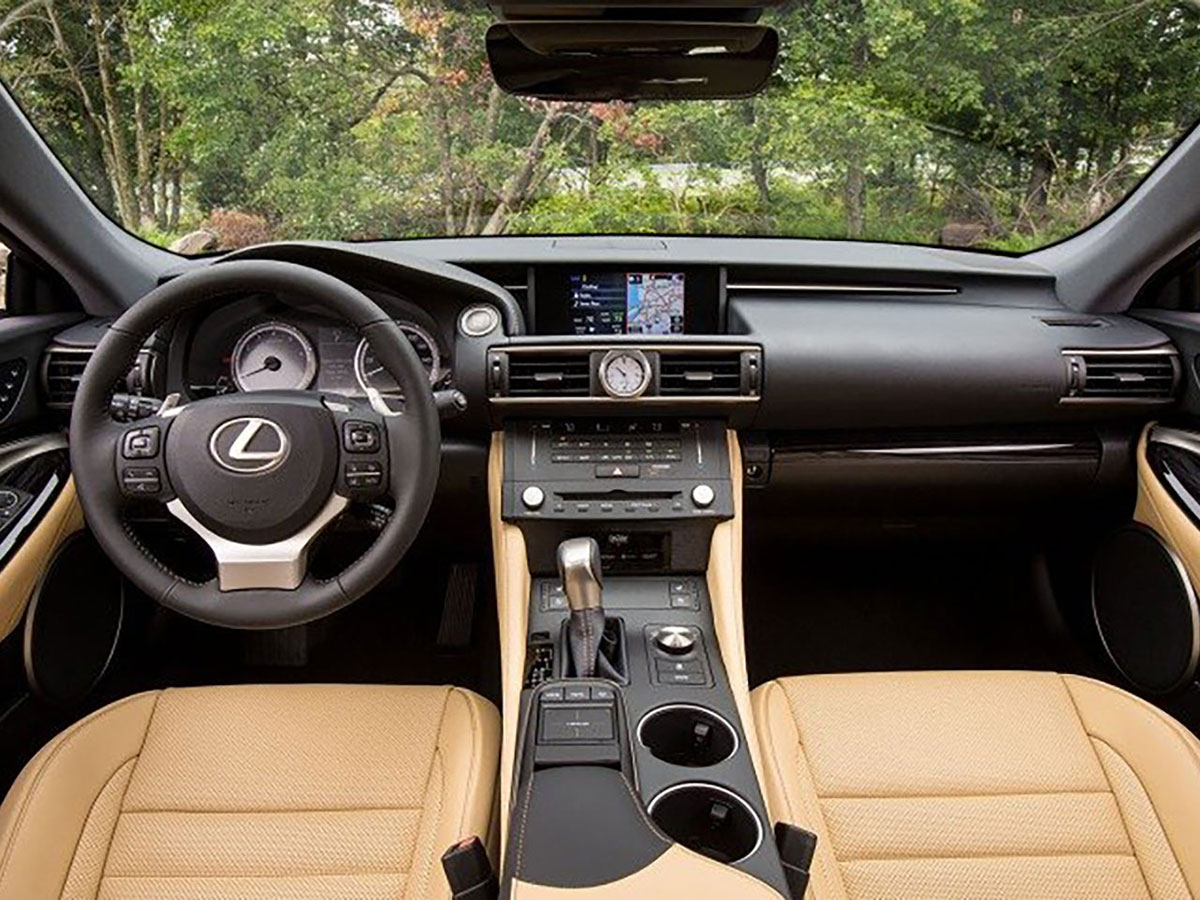 Air Duct & Vent Cleaning Service in Columbus, OH
The air duct, or ventilation system in your car control the flow of cooled or heated air that comes into your vehicle. This system contains a cabin filter to trap various pollutants that come into your vehicle. Items like dirt, pollen, and contaminants are stopped from coming into your car. Germain Lexus of Easton provides excellent service so you can trust that your vehicle is in good hands regardless if you need routine maintenance or air duct cleaning service.
Signs You Need Air Duct Cleaning Service
Have you ever noticed a bad or musty smell inside the cabin of your car? You might have that smell because your air duct system needs to be cleaned. When you clean your air duct system, you are allowing it to function properly to heat and cool the cabin. During the process of cleaning your system, the cabin filter is replaced so future contaminants can be stopped from entering the cabin of your vehicle. Your vehicle will be deodorized and disinfected to kill all of the mold and organisms in the air duct.
What Happens If I Don't Have My Air Duct Cleaned?
If you do not have your air duct system cleaned regularly, moisture can build up inside the ventilation system which provides the perfect place for mold and fungus to grow. When you use your air conditioner, it cools your cabin quickly and condensation forms. As a result, the fungus can form inside the ventilation system. That fungus is blown inside the cabin whenever you use heat or air conditioning. If you do not have your system serviced, you are breathing that in just about every time you are in your vehicle.

Germain Lexus of Easton Service
Germain Lexus of Easton has been serving the communities of Columbus, Canal Winchester, New Albany, and Reynoldsburg, Ohio for over 30 years. Their customer-first philosophy has not changed at all since they first opened their doors. Their mission is to improve the lives of its customers by providing world-class service while helping them to select a Lexus.
The Lexus master certified technicians treat your Lexus with the respect it deserves. All Lexus vehicles come with advanced technology and Germain Lexus wants to make sure you get the maximum benefit from your vehicle so they offer technology classes to make sure you know how to use all the tools your Lexus has to offer. Visit Germain Lexus of Easton today and speak with our knowledgeable staff and don't forget to mention our service & parts specials.
Service Hours
Monday

7:00 am - 6:00 pm

Tuesday

7:00 am - 6:00 pm

Wednesday

7:00 am - 6:00 pm

Thursday

7:00 am - 6:00 pm

Friday

7:00 am - 6:00 pm

Saturday

8:00 am - 4:00 pm

Sunday

Closed