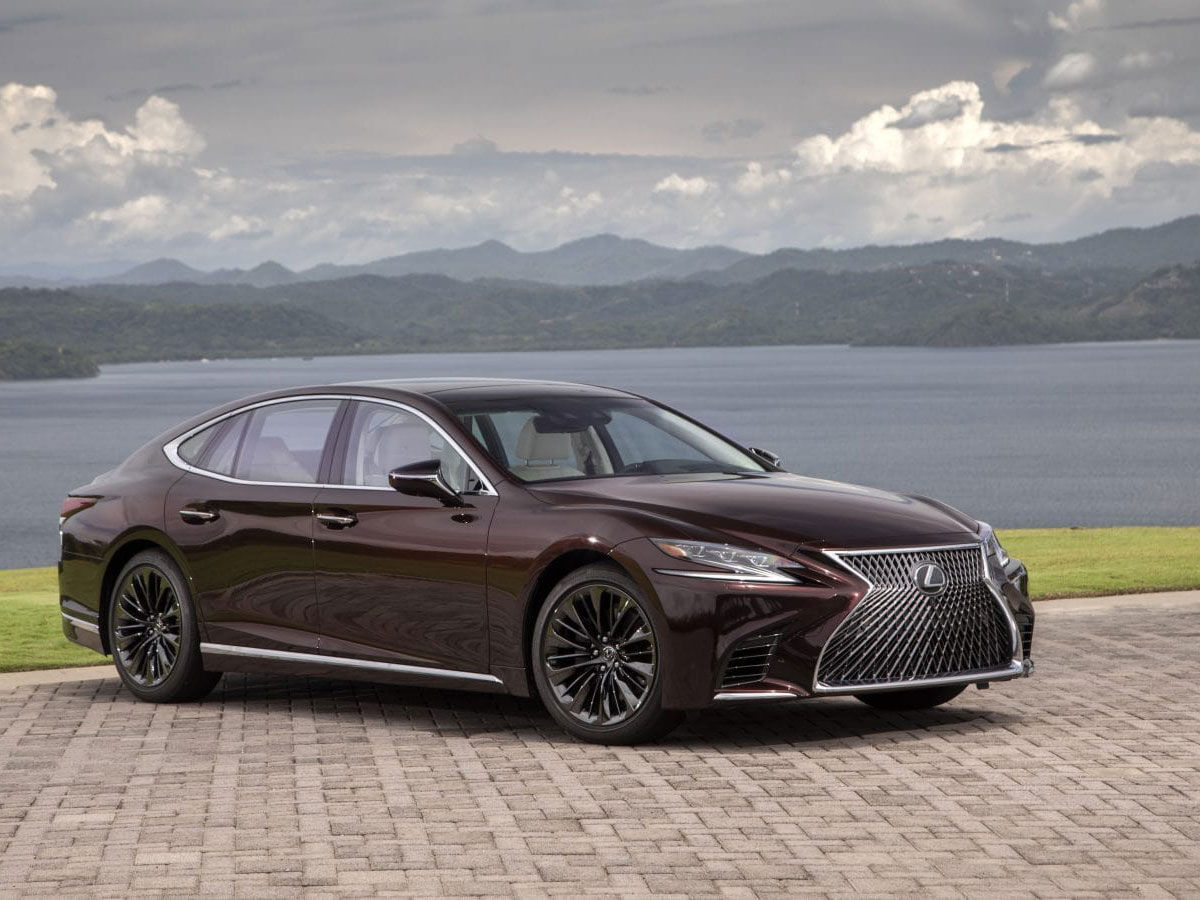 Lexus LS Service at Germain Lexus of Easton, OH
Lexus is a brand of car that can be difficult to service and that does need to be well cared for. For those that do have a Lexus, finding a great dealership like Germain Lexus of Easton can truly make a difference in how easily you can service your car.
  Schedule Service
  Service Specials
The Benefits of a Certified Lexus Dealership
A certified dealership is going to be able to provide you with the services that are needed to make your car run better and to help make sure your car is going to last for a long time and work the way you want it to. A certified dealership is also going to have access to certain parts, machines and even repair methods that your average service center may not have. With the right care and the right services, your car can last for years and or a hundred thousand miles or more.
What Lexus Services are Offered?
Germain Lexus of Easton offers a huge range of different services to help make sure your Lexus is cared for from top to bottom. They offer Lexus LS oil change options such as synthetic, natural oil changes, and even semi-synthetic oil changes. They also offer a range of different tire sales and services like tire replacement, tire repair and patching, tire rotation and even tire pressure and tread checks. On top of that, you can also get brake services like brake system inspections, brake pad inspection and replacement, and so much more. Your brakes are a very important part of your car and they are one of the most important safety systems in your car. Taking care of your brakes can make a big difference in how your car works and how your car stops when you do press on the brake pedal. Germain Lexus of Easton can also provide you with transmission services like transmission flushes and parts replacement as well as inspections to make sure that your transmission is going to work the way you need it to. For those that have battery issues, you can also have battery services like battery testing, replacement, and more.
Germain Lexus of Easton Service Department
Germain Lexus of Easton offers a huge range of services to help keep your car running and to help make sure it can go the distance. They also have a wonderful customer waiting area as well as a fantastic team of highly trained technicians. Their technicians are factory trained and can install the Lexus certified parts that the dealership offers. They can help you get your car back in working order or just help you to maintain your car and make sure it goes the distance and that it runs well at the same time.   
  Schedule Service
Complimentary Dealership Amenities
Genuine Lexus Parts & Accessories
Comfortable lounge area with coffee, snacks, TV, and WiFi
Loaner vehicles available by appointment or upon arrival
Lexus Master Certified Technicians
 Get Directions
Hours
Monday

7:00 am - 6:00 pm

Tuesday

7:00 am - 6:00 pm

Wednesday

7:00 am - 6:00 pm

Thursday

7:00 am - 6:00 pm

Friday

7:00 am - 6:00 pm

Saturday

8:00 am - 4:00 pm

Sunday

Closed