SERVICE BY LEXUS
Conventional Oil Change
$59.95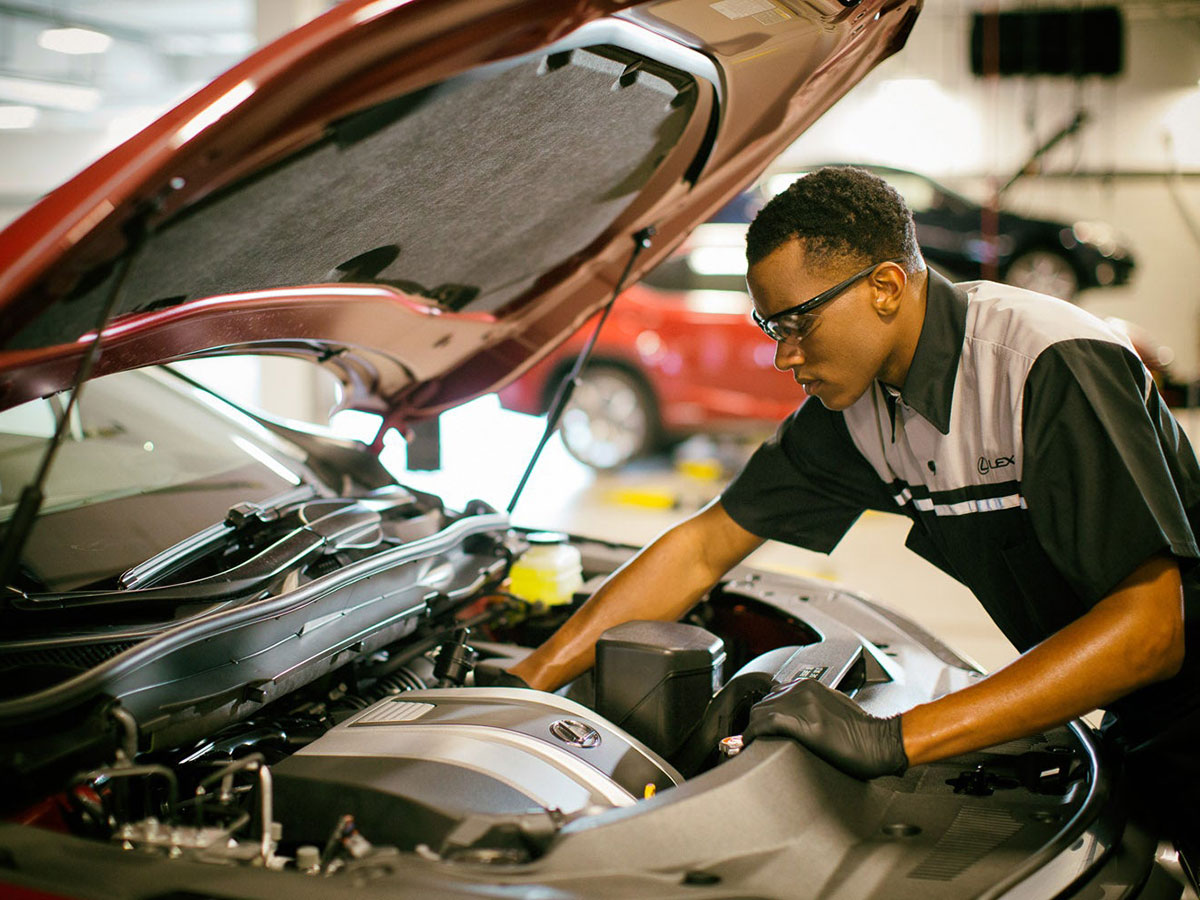 Conventional Oil Change
$59.95
Includes new Lexus oil filter and conventional oil...More Info
Lexus Oil Change
Conventional oil is a lubricant that flows throughout the engine coming into contact with moving parts to reduce friction and heat inside the engine. Engine oil is cycled repeatedly throughout the engine facing unimaginable pressure with fiery temperatures. Working in this environment causes oil to lose integrity, collect contamination, and form into a sludge that neither lubricates nor cools the engine's moving parts. If this happens, the engine steps into the danger zone of consequences including engine overheating and failure. If your engine is currently operating with sludgy contaminated conventional oil, we invite you to protect your engine and Lexus investment with oil change service at Germain Lexus of Easton.
Indicators of Contaminated Engine Oil
Fresh synthetic or conventional engine oil is light brown in color with a yellowish hue. Contaminated conventional engine oil is a much darker brown to black with a sludgy consistency. Here is a list of the most common indicators that your oil has lost integrity and needs to be exchanged with service:
Engine runs hotter than normal
Engine overheating
The check engine warning light is on
Engine oil change service light is on
Knocking engine sound
Risks of Driving a Lexus with Contaminated Oil
Driving a world-class Lexus car or SUV with contaminated engine oil is an atrocity given the vehicle's value relative to the cost of an oil change. At worst, contaminated oil will start accumulating metal shavings and will be gritty to the touch. Although following the maintenance schedule for oil change service is the easiest way to know when to schedule service, it is also essential to monitor the engine oil periodically looking for the symptoms of contamination. When engine oil is this bad, engine overheating is in your future.
Lexus Service in Columbus
Protect your engine and improve engine performance with a Conventional Oil Change Service at Germain Lexus of Easton. Allow us at Germain Lexus of Easton to assign your service to one of our many Lexus Certified Master Technicians that understand your car or SUV inside and out. They'll remove the old engine oil and filter and replace them with genuine Lexus-approved parts.