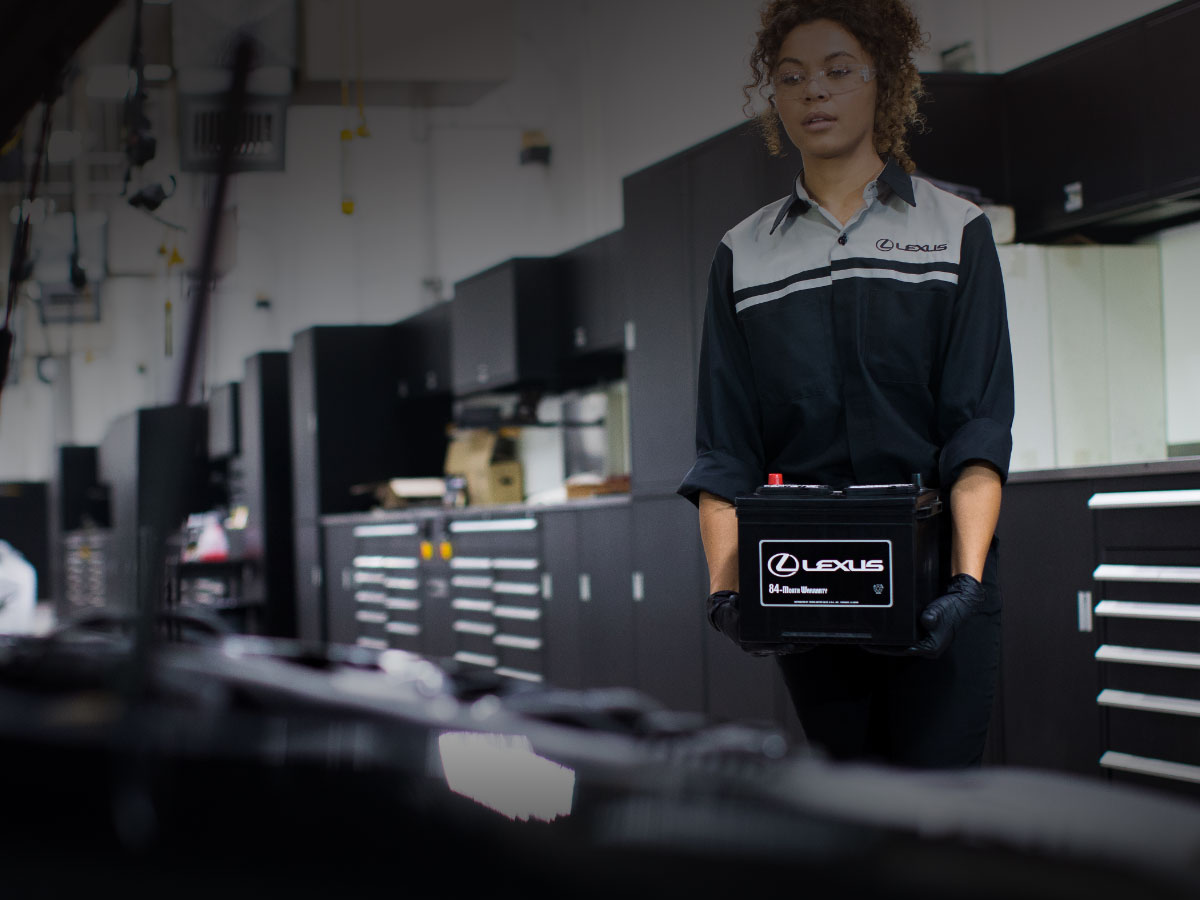 New Lexus Battery
Lexus models with an internal combustion engine also come with a battery responsible for starting the engine by sending electricity to the starter. When the voltage held in the battery's reserve capacity drops too low, the Battery Charging System featuring the alternator recharges the battery so that it continually holds a specific amount of electricity at factory specifications. The lifespan of an automotive battery is approximately three years; however, some driving factors, such as the environment where you drive, how often you start the engine, and the condition of the battery charging system can profoundly affect the performance and lifespan of the battery.
Ohio Weather: The Battery Killer
The primary threats to an automotive battery are extreme temperatures with broad temperature change between seasons. Ohio's weather with hot summers and freezing winters is a tremendous threat to your battery. If your car battery is more than a couple years old, it is a fantastic idea to change the battery before it fails leaving you stranded. Even if your battery is only a year old, it is important to inspect it regularly looking for any warning signs of decreased performance. If you are uncertain about the condition of your battery, we can quickly check its performance to determine if you need Battery Replacement Service. Germain Lexus of Easton is conveniently located in the Columbus area near Reynoldsburg, New Albany, and Canal Winchester, Ohio.
Warning Signs of Decreased Battery Performance
Defective battery performance will only get worse over time and never better. If you are experiencing any of the warning signs of a faulty battery, the ideal strategy will fix the problem before you suffer the worst consequences. That means scheduling Battery Replacement Service before failure is the best way of promoting reliable engine starting. 
Here is a list of the common warning signs of a faulty battery on the cusp of failure:
Battery is three years old
Leaking battery fluid
Disfigured, bloated or damaged battery case
Battery fluid is lower
Check engine light is on
Slow engine cranking or difficult engine starting
Complimentary Dealership Amenities
Genuine Lexus Parts & Accessories
Comfortable lounge area with coffee, snacks, TV, and WiFi
Loaner vehicles available by appointment or upon arrival
Lexus Master Certified Technicians
 Get Directions
Service Hours
Monday

7:00 am - 6:00 pm

Tuesday

7:00 am - 6:00 pm

Wednesday

7:00 am - 6:00 pm

Thursday

7:00 am - 6:00 pm

Friday

7:00 am - 6:00 pm

Saturday

8:00 am - 4:00 pm

Sunday

Closed
Contact
Germain Lexus of Easton
Sales

:

614-474-8580

Service

:

855-615-5757